How to play: online slots vs casino fruit machines
Most of us Asians are pretty familiar with fruit machines. But did you know that your chances of winning are much higher when you play internet slots games? Plus, the online casinos can't tamper with the outcomes AND you get a much bigger range of slots online that are multileveled too.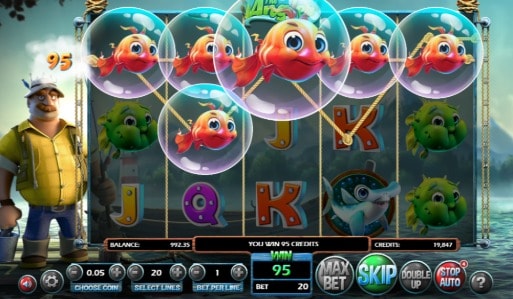 The basic principle is the same: To play a slot game machine in a pub, you put the coin in the slot (hence the name, "slots") and then pull the lever. The lever sets the reels in motion rolling down vertically and when they stop rolling, if all the reels have the same picture along the same line, you win a prize.
With online slots, you get to choose your betting amount and you can also choose how many different combinations (rows) will win you a prize. Then you click on the spin button to set the reels in virtual motion.
Online the winning combinations aren't just in a row: they can be diagonal, up and down, in blocks or they can be scattered all over the screen. And different winning combinations, rows, can win you different amounts too – but it really depends on which particular casino slot game you're playing.
To find out what the winning combinations are in your game, you can click on the rules icon or the little 'i' for 'info.' Then the rules of the game will pop up with pictures and details so you can see which symbols you are looking for, how the multi levels work and what patterns will give you a small or big win.
Check out the best Asian friendly casinos to play slots.
Top Free Spins Slots Bonuses
Different variations of the best online casino slots for Asian players
There are so many variations of online casino slots and they're defined by how many reels they have, if they feature multiple levels (video slots) or if they offer standard wins, jackpot wins or progressive slot jackpots, as we'll explain below:
1. Slot Reels: One way to define online slots are by how many reels they have. There are casino slots that feature just three reels, five reels or even seven reels. The original slot games were all three reels, so these often have an old school feel and feature symbols like 'lucky 7s,' bells and stars, but don't let that fool you: the amount you win on any slot game doesn't depend on the number of reels or the number of combinations you could get. It mostly depends on the specific game's algorithms.
The 3 reelers often boast the highest slot RTPs (return to player) on the net! Five reel slots are the standard these days. The 5 reelers usually have a wide range of themes, structures and winning combinations that each pay out a different amounts. Most video and jackpot slots (we'll get to that in a moment) are also 5 reelers and are amongst the most popular slots in the casinos.
In the last few years, 7 (and 6) reel slots have also started to be released, which offer even more winning combination options and are usually a faster pace as well. These are often quite popular too, but there aren't as many to choose from as the 3 or 5 reel games.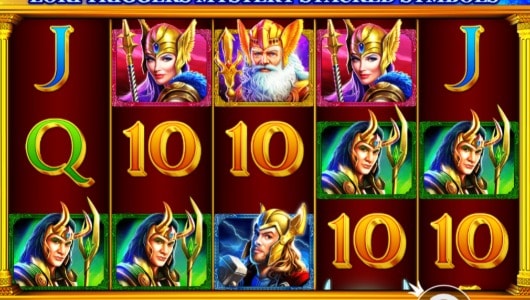 2. Video slots: Most of the online casino slots these days are video slots. This means that they can have multiple levels for you to trigger and some even have secret skill games that can win you a fair bit more dosh. Each one is different, but you usually you trigger the different levels by getting a specific combination of symbols on the reels, which mostly comes down to time and luck.
Once you're in another level, you could be playing video arcade games, old circus side show games, treasure hunting, wheel of fortune games or even racing sports cars for a grand prize.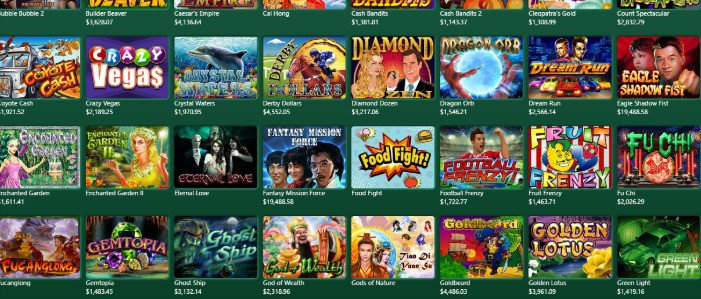 Video slots are known for being exciting, thrilling and usually come with a wide variety of themes you can choose from depending on what you're into: there are vampire themes, gangster or ninja themes, slots based on favourite old and current TV shows, Marvel and DC slots, Rock n' Roll band slots, golden movies slots, horror slots, sexy slots, pirate slots, meditation and ecological awareness slots, manga slots or even hilarious, cute furry animal cartoon slots that either take the piss or take you on a trip down memory lane back to kinder. There's truly a video slot for every personality and mood!
3. Winning slots prizes: The other way slots are defined are by the prizes you could win. When you load up almost any slot, you'll see a quick overview of the game showing the highest winning slot symbols, any special game features and how much you could potentially win in any single spin.
Some games will advertise really high potential wins, like this "win up to 800,000 coins" (in a single spin). If the game talks about a 'jackpot' or multiple jackpots. It usually means that there is a super large amount on reserve for an exceedingly rare symbol combination. If you hit that combination on any spin, you win that jackpot amount.

A "progressive jackpot" on the slots means that the jackpot is not a set amount: it grows with every spin that any player in any casino has on that game (games are run by game software makers, not the actual casinos – see tip 2 below for more details) until someone, anyone in the world playing that slot game online, hits the specified rare jackpot symbol combo. Jackpot slots can reach into the millions and the higher they go, the faster the jackpot climbs because more and more people join in to play for the big win. Once the jackpot's been won, the jackpot amount drops down and the climb starts again.
Tips To Win Real Money Playing The Top Online Slots
1. The best tip we can advise is to click and read the '?' and 'i' information and check the slot's RTP (return to player) before you start playing. You can usually find it in any online slot game review or if you go into the game's 'i' section, down a fair way in the T&Cs. Most online slot games come in at somewhere around 95% RTP, which means the average over a long period that the average player will lose is about 5% of what they spend.
So if everyone in the world puts down $10 each to play the slots all evening, on average they'll only actually be spending about .50 cents each. That's pretty cheap for an evening's entertainment! Plus there's always the chance you won't be average and actually win more than you spend, which is part of why it's so much fun.
So in short, if you're playing for real money, look for the slot games that have a RTP higher than 95% and avoid the games that come in lower.

2. Our second tip is to try out different slot games and see what works for you. Video slots or 7 reel slots may sound more exciting, but you might get more traction from a 3 reeler.
There are also a lot of different game making software companies and each have their own style. Microgaming and Playtech, for example, are two of the biggest game makers online and are renowned for big movie action online video slots, like Terminator 2, Jurassic Park or Dark Knight (Batman) slots with live action scenes and superb movie style graphics.
The Australian software company, Aristocrat, make top online slots with a slightly different focus and some are based on awesome TV shows we love, like The Big Bang Theory, The Walking Dead, Game of Thrones, the classic Batman TV show slots and Sons of Anarchy. They are also known for their supersized Progressive jackpot slots as well.
Realtime Gaming (RTG) was originally an American company based in Atlanta, Georgia, but moved their base to Costa Rica in 2007. They don't really do movie theme or Hollywood style slots, but are better known for their wide selection of jackpot and progressive jackpot slots, for their high RTPs, super exciting video slot secret games and for making particularly volatile slot games. This is what makes their real money online casino slots games more thrilling for our Asian players. It also means you have more chance of either a big slots win, or loss, than a slow and steady growth.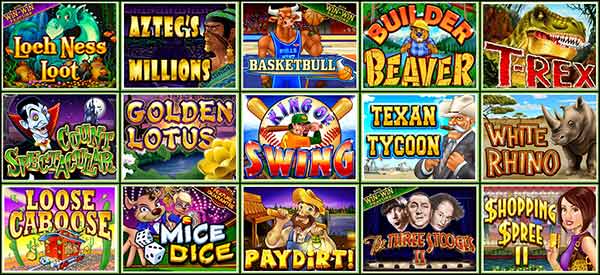 Yggdrasil are a Swedish gaming company with a real talent for enchanting, nature themed slots and an unusually high variation of multilevel game styles.
There are a lot more software companies in the mix and they each have their unique styles, rules and signature features. After you play for a while, you'll start recognizing them on sight much like you learn to tell a Disney cartoon from a Warner Bros cartoon on sight.
So if you particularly like a slot game, but are looking to change it up, it'd be worth it to take note of the game maker and try different games made by the same company.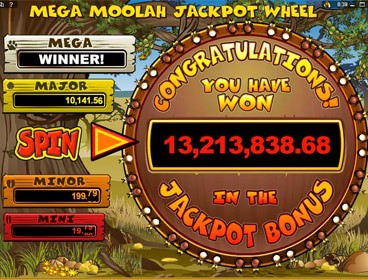 3. Thirdly, if you want to play progressive jackpot slots, you'll only be eligible to win the jackpot if you bet the maximum amount on each spin. So we recommend you familiarise yourself a little with the game first, but only by playing for free or using a low betting amount. Then wait till the jackpot reaches the millions before you start playing for the full betting amount. The slot algorithms are designed so that the jackpot will hit randomly, but only very rarely, or rather, after a one-in-a-multimillion-chance.
That means you're more likely to hit the jackpot when a lot of the more common algorithm combinations have already played out many times over.
4. And finally, playing slots for free is designed to only to give you a taste of the game to check if you like it. You won't necessarily have access to all the full features and regular algorithms of the game until you start playing slots for real money.
Gotta play slots for real money to win real money! Check out the best online casinos for Asians to play slots and win real money games here.
Top Welcome Bonuses